Product Center
Unique Display offers high quality products and excellent after-sale service for global customers.

ABOUT US

Shenzhen DeHeng display co. LTD ( DeHeng for short, English referred to as DeHeng) is specialized in LED advertising screen, LED electronic screen, LED large screen, full color LED display related product application development, design, production, sales and service In one of the product manufacturers, but also the largest LED products application system solutions services manufacturers. Since its inception, the company relies on the background of the technology platform of Huazhong University of Science and Technology and Tsinghua University to build a photoelectric research and design institute and a number of production, research and conversion base. Based on the forward-looking research on the LED application industry and the precise...
CASES
DeHeng Display,Focus on the brand ten years.
CONTACT US

Tel: 0755-28324513
E-mail:Info@dhled.cc
Address:Floor 10, Building 4, Yuyongxing Industrial Park, No. 345 Changfeng Road, Changchun, Guangming New District, Shenzhen
ABOUT US
Online service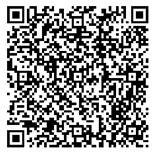 QR Code